Automatic voltage Regulator (AVR) is designed to automatically maintain voltage which consists of voltage regulation circuit, control circuit and servo motors. When input voltage or loading changed, control circuit can sample and magnify, then drive the rotation of servo-motor and change the position of voltage regulator's carbon bush. It finally maintains stable voltage through automatically adjusting the ratio of inductor.
Automatic voltage stabilizer can maintain stable voltage for protecting different types of equipments and appliances.
Precautions are as follow:
1 、No strong vibration and corrosive liquid.
2 、Keep clean inside
3 、Operate the machine according to machine operation manual.
4、Don't watering AVR.
5、Contact us if you have another difficult issues on our product.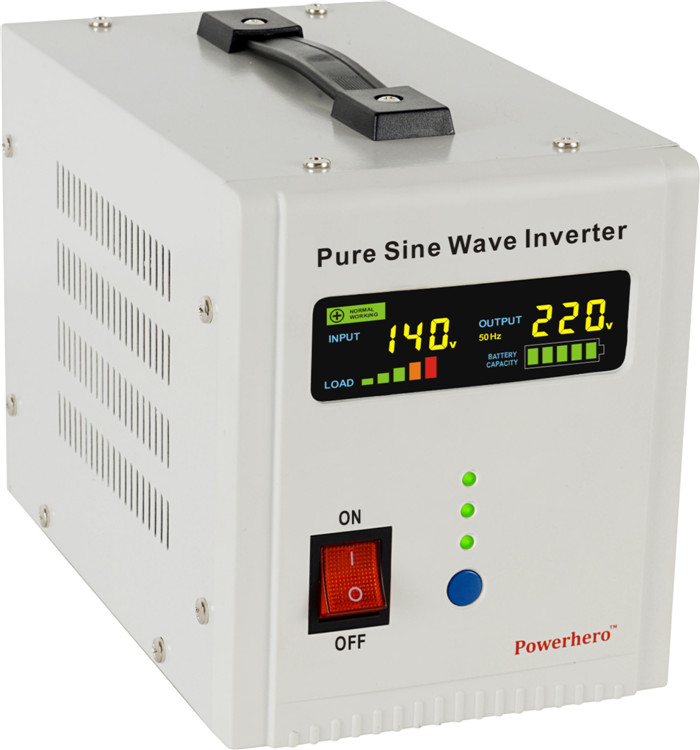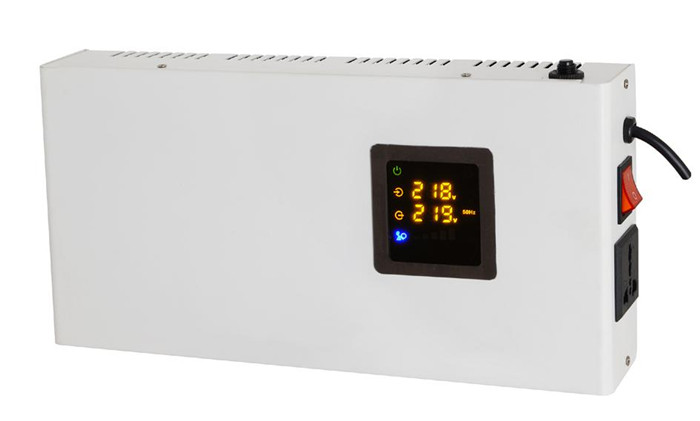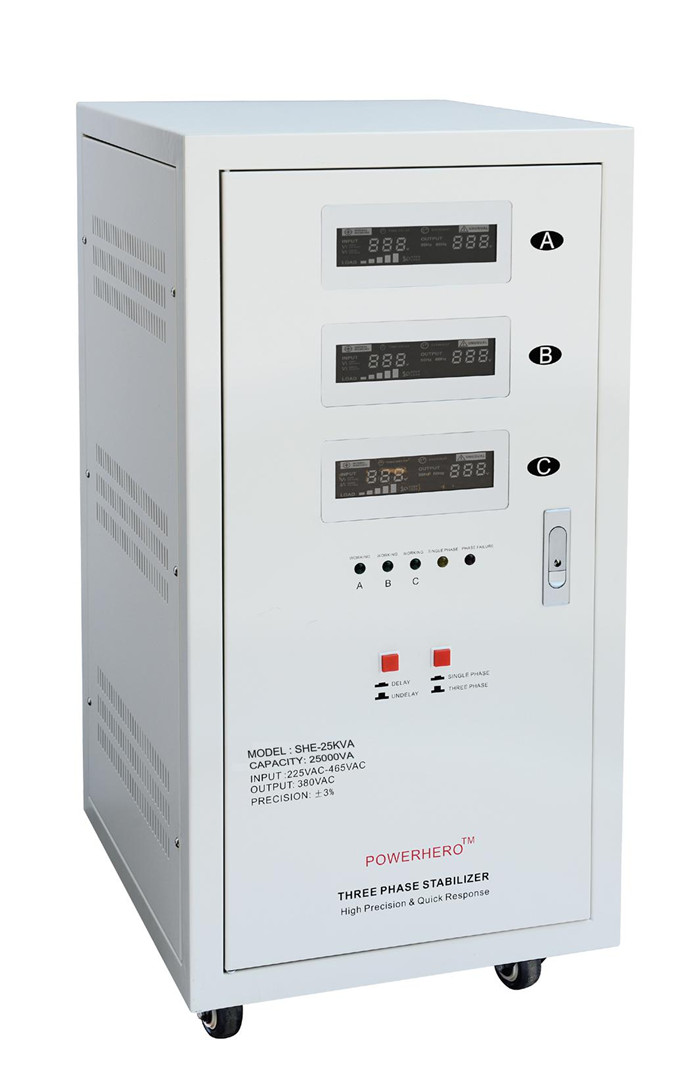 Quick Details
Place Of Origin: Guangdong, China (Mainland)
Brand Name: Powerhero
Model Number: SER-1000VA
Usage: plastic face panel
Phase: Single Phase
Current Type: AC
Color: White
Display: LED graphic
Transformer Type: T.C.R.G.O.

Packaging & Delivery
Packaging Details:
Machine Size: 230x145x180mm
Carton Size:785x272x305mm 4PCS / CTN
G.W.: 9kgs
Delivery Detail:
7- 35 days
Specifications
1, Relay TypeStabilizer
2, Input voltage range: 140~ 260 Vac, 50 / 60Hz
3, Output: 220 / 110 Vac
4, CE approval

Applications:
Computer, test equipments, lighting equipment, duplicators, stereo sound equipment, auto process control equipment, TV, office appliances, etc

Description:
SERSeries AVR is integrated the self develop patent control mode, achieved theauthentic zero crossing technology, which makes the relays switching on / offat the zero point, it reduces the shock to the relays and to the loads at theswitching point, so that you can gain more smooth output and more durablerelays. High performance and high speed MCU guarantees faster responding timeand its independent SMT processing MCU controlling board further guarantees thebest reliability.
Model
SER-1000
SER-2000
SER-3000
SER-5000
SER-8000
Rated Capacity
1000VA
2000VA
3000VA
5000VA
8000VA
Phase
Single
Transformer
C.R.G.O. toroidal transformer
Indicator
LED graphic
Display Status
working and loading
Input
Voltage
140~ 260 Vac
Frequency
50 / 60 Hz
Output
Voltage
110 / 120 / 220 / 230 / 240 Vac optional
Precision
±8%
Protection
Overload
Yes
High temperature
Yes
High/low voltage
Yes
Short circuit
Yes
Delay Function
delay / un delay (180 / 6 seconds selectable)
Efficiency
98%
Cooling system
Smart cooling for 3000Va and above
Environmental
Operating temperature
0 - 40 °C
Relative humidity
10%~102% RH, non condensing
Storage temperature
-15 - 45 °C
Appearance
AVR size (mm)
230x145x180
355x220x250
AVR N.W. (kg)
3.00
3.70
6.80
7.80
10.60
Inner box size (mm)
293x190x225
395x272x305
Qty/Ctn
4
1
Carton size (mm)
785x305x240
395x272x305
Carton G.W. (kg)
13.80
16.60
7.60
8.60
11.40