SME Series Pure sine wave inverter
Huizhou Yinghua Electronic Co., LTD always stands at the top of being creative. We are the first toroidal inverter inventor which using the toroidal transformers technology and truly aluminum transformer innovator. We have developed 3-phase hybrid automatic voltage regulator which reach ±3% precision through relay and servo technology combination. 
Quick Details
* Place of Origin: Guangdong, China (Mainland)
* Brand Name: Powerhero
* Model Number: SME3000
* Output Power: 3000W
* AC charging current selected 20A/40A
* NO-loading current less than 2.5A
* Size: 580*330*275mm
* Type: DC/AC Inverters
* Output Frequency: 50HZ/60HZ
Packaging & Delivery
Packaging Details: Export special carton
Delivery Detail: 20 days
   Pure sine wave inverter can switch DC electric power into AC power. It also called UPS (Uninterrupted Power Supply). When AC power-down, inverter can contain power supply with DC power and ensure devices normal operation.
  Pure sine wave inverter is widely used in various equipments, such as communication system, aviation, home application; emergency system, fire protection system, vehicle-mounted, boat-mounted, and stage devices. Pure sine wave inverter also can form an EPS (Emergency Power Supply) system.
  Maintenance considerations are as follows:
1、Operating inverter according to users manuals.
2、Switch off when not in use.
3、Put inverter in a safe place to avoid shock.
4、Don't put anything on the top of inverter
5、No excessive sun exposure.
6、Don't watering inverter.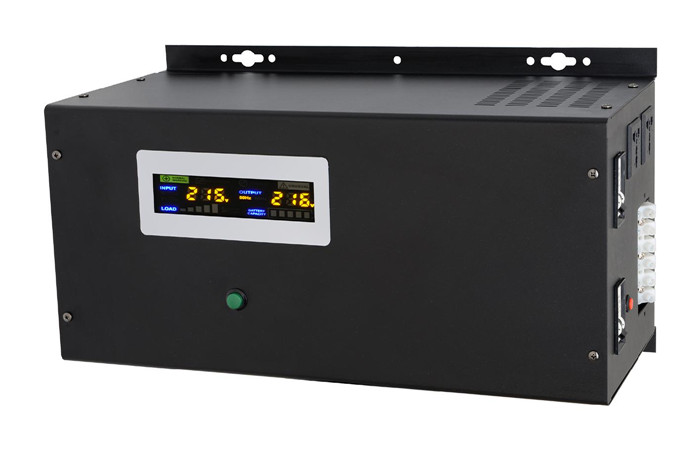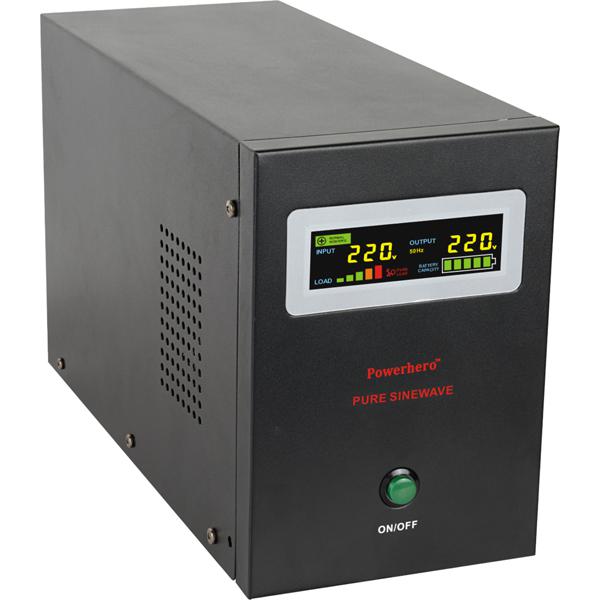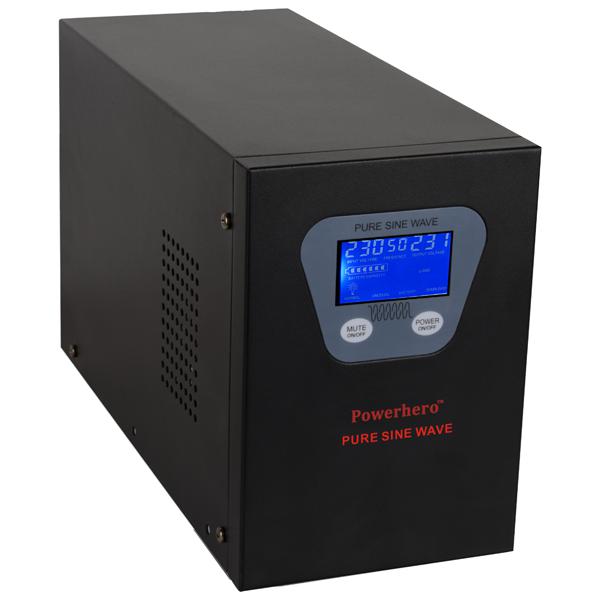 Features:
Powerful 300% surge power
Big charging current, 3 stage battery charger
A true sine wave with very low harmonic distortion
True C.R.G.O toroidal transformer, lower static loss, more energy-saving
32-bit high speed MCU control with accurate detection
Model 
SME1000
SME1200
SME1400
SME1600
SME2100
SME2400
SME3000
SME3500
Rated Power
1000W
1200W
1400W
1600W
2100W 
2400W
3000W
3500W
Surge Protection Power
3000W
3600W
4200W
4800W
6300W
7200W
9000W
10500W
NO-LOADING Current (DC mode)
 
<2.5A
Transformer
C.R.G.O 
Interface
LED graphic
Display Status
working & loading & battery
Input
Voltage
140~275 Vac
Frequency
45~65 Hz
Output
Voltage
220Vac ±1% for inverter; 220Vac ±8% for regulator
Frequency
50/60 Hz ± 0.5Hz, subject to the main
Wave form
Pure sinve wave
Wave distortion
≤ 3%
Protection
Overload, High temperature, Output high/low voltage, Battery low voltage, Short circuit, Over-charge, over-discharge
Transfer Time
≤ 6ms
Battery Voltage
12V DC
12V DC
12V DC
12V DC
24V DC
24V DC
24V DC
24V DC
Charge Voltage
13.8V±0.5V
13.8V±0.5V
13.8V±0.5V
13.8V±0.5V
27.6V±0.5V
27.6V±0.5V
27.6V±0.5V
27.6V±0.5V
Low Battery Voltage Limit
11V ±0.5V 
11V ±0.5V 
11V ±0.5V 
11V ±0.5V 
22V ±1V
22V ±1V
22V ±1V
22V ±1V
Battery Low Voltage Protection Point
 10.5V ±0.5V  
10.5V ±0.5V  
10.5V ±0.5V  
10.5V ±0.5V  
21V ±1V
21V ±1V
21V ±1V
21V ±1V
Charge Current
20A /40A selectable
Charge Mode
3-stage: bulk, boost, float
Cooling system
Yes
Environmental
Operating temperature
0 - 40 ℃
Relative humidity
10%~90% RH, non-condensing
Storage temperature
﹣15 - 45 ℃
Packing 
Machine Size (mm)
507*330*275
Qty/ Ctn
1
Carton Size (mm)
580*345*290