Automatic voltage Regulator (AVR) is designed to automatically maintain voltage which consists of voltage regulation circuit, control circuit and servo motors. When input voltage or loading changed, control circuit can sample and magnify, then drive the rotation of servo-motor and change the position of voltage regulator's carbon bush. It finally maintains stable voltage through automatically adjusting the ratio of inductor. 
  Automatic voltage stabilizer can maintain stable voltage for protecting different types of equipments and appliances. 
  Precautions are as follow:
1 、No strong vibration and corrosive liquid.
2 、Keep clean inside
3 、Operate the machine according to machine operation manual.
4、Don't watering AVR.
5、Contact us if you have another difficult issues on our product.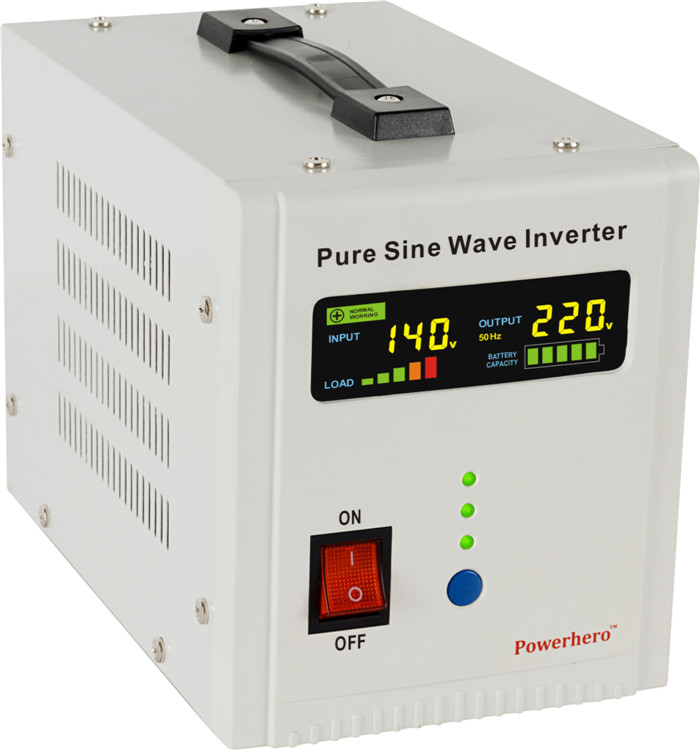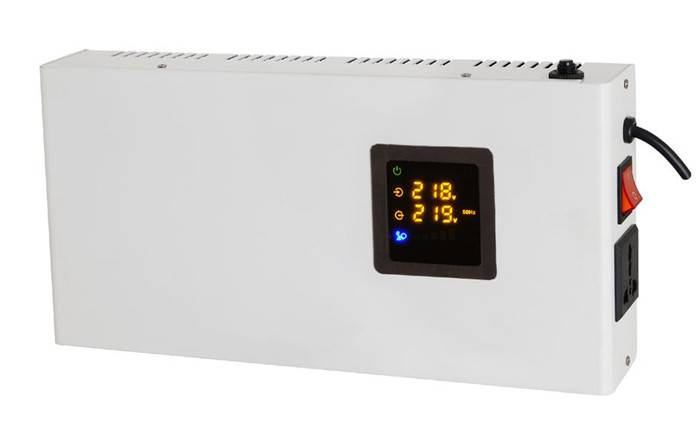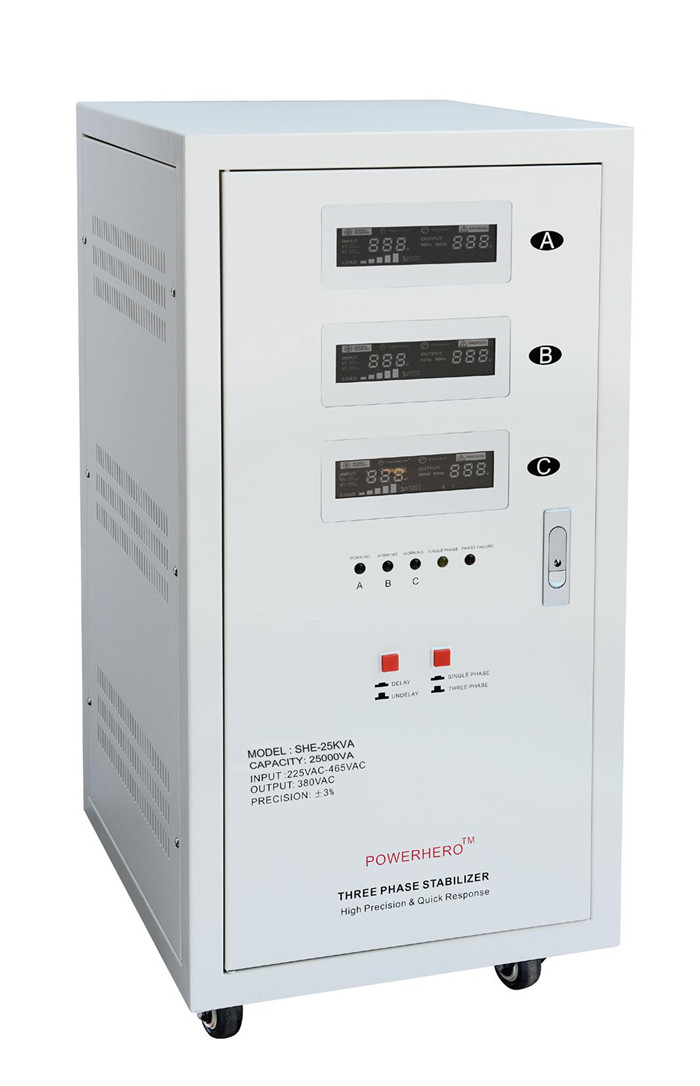 Quick Details
Place of Origin: Guangdong, China (Mainland)
Brand Name: Powerhero
Model Number: THE-60KVA
Usage: SVC
Phase: Three Phase
Current Type: AC
color: white
Display: LED graphic
type: servo motor type
control mode: MCU control
Packaging & Delivery
Packaging Details: Machine Size: 35*44*80CM
Carton Box: 55*64*120CM 1PCS/CTN,105Kgs/CTN
Delivery Detail: 5-25 days
Specifications
15KVA three phase stabilizer
1, Phase Input range: 190-465Vac
2, Phase Output: 220V+/-3%, 50Hz/60Hz
3, Full protections
Model
SHE 130v-270v~
SHE-15000
SHE-25000
SHE-30000
SHE-45000
SHE-60000
THE110v-270v~
THE-15000
THE-25000
THE-30000
THE-45000
THE-60000
Rated Capacity
15000VA
25000VA
30000VA
45000VA
60000VA
Phase
Three phase 
Transformer
C.R.G.O. toroidal transformer 
Indicator
LED graphic
Display Status
working and loading
Output
Frequency
50/60 Hz
Voltage
110/120/220/230/240 Vac optional
Precision
± 1%-3%
Protection
overload / high temperature / high voltage / low voltage / short circuit
Delay Function
delay / un-delay (180/6 seconds selectable)
Efficiency 
98%
Cooling System
Smart cooling for 3000Va and above
Environmental
Operating Temperature
0 - 40 ℃
Relative Humidity
10%~102% RH, non-condensing
Storage Temperature
﹣15 - 45 ℃
Appearance
Size (Max. mm) 
440*400*830
N.W. (kg)SHE
39.2
50.3
58.6
76.5
103.6
N.W. (kg)THE
40.3
51.2
60.0
78.6
105.2
Packing 
Qty/Ctn
1
Carton Size (mm) 
520*485*1035
Carton G.W. (kg)SHE 
42.6
53.1
61.8
79.6
107.8
Carton G.W. (kg)THE 
43.1
54.2
62.9
80.2
108.3