Quick Details
Place Of Origin: Guangdong, China (Mainland)
Brand Name: Powerhero
Model Number: PSE-1000
Output Power: 500- 1050W
Output Type: Single
Size: 341x146x210(mm)
Input Voltage: 140- 275Vac
Output Voltage: 220V±8%
Type: DC / AC Inverters
Output Frequency: 50 / 60Hz
Panel: Metal panel
Waveform: Pure sine wave
Color: Black
Display: LED graphic colorful display
Max Charging Current: 10- 20A selectable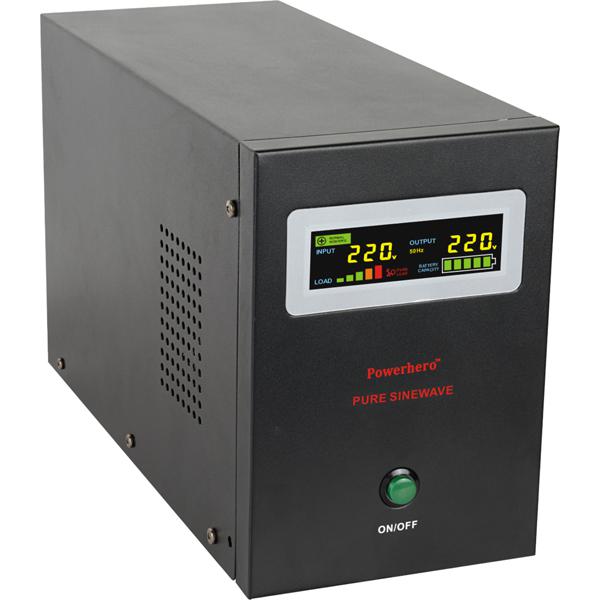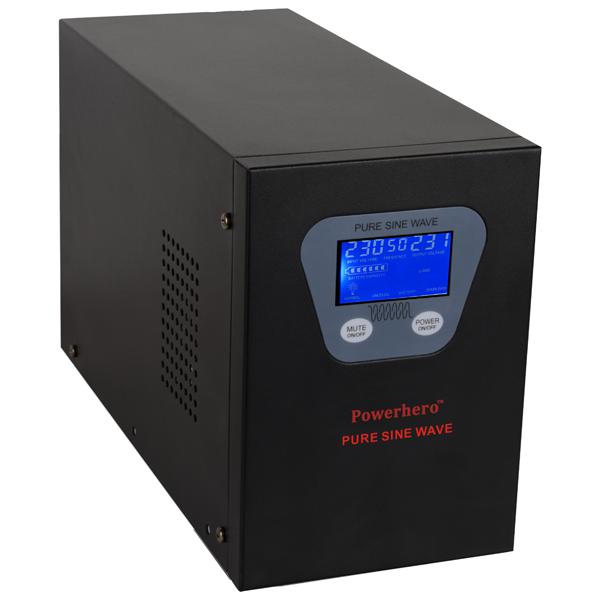 Packaging & Delivery
Packaging Details:
1 pcs to 1 individual colourful box
2 pcs to 1 individual carton box
Delivery Detail:
within 30 days after receiving the deposit

Specifications
1, Innovation TTItechnology
2, With charger & AVR
3, DC Input: 12V
4, Output: 220V, 50 / 60Hz
5, Very low idle current
Applications:
Television, refrigerator, air condition, computer, electric fan, induction cooker,generator, printer, duplicators, lighting equipment, test equipment, and etc.

Description:
PSE Series Inverter UPS provides pure sine wave power for commercial, household and industrial applications. Capacity availability range from 500VA to 7000VA, itcan power most common electrical appliances in these fields.
CPU control
CPUcontrol, built in intelligent software offers high precision output.
PWM technology, pure sine wave output
Puresine wave output, suitable for all types of loading includes resistive load,inductive load, complex load…
LED Colorful human machine interface
Sensitive short circuit protection
When short circuit happens, UPS will shut down and giving warning.
Sensitive intelligent overload protection
On battery mode, overload more than 110%, UPS will give warning (beeping) for 30 seconds, after 30 seconds; UPS will switch off inverter to avoid damage.
On battery mode, overload more than 150%, UPS instantly switches off. On normal model, overload will activate the beeping warning until loading is reduced to normal range.
Shorter transfer time
<4ms, make sure your IT applications work smoothl
Self diagnostic function
Individual charger
When main power comes back, battery will be recharged automatically
Model
PSE-500
PSE-1000
PSE-1500
PSE-2000
PSE-3000
Rated Capacity
500VA
1000VA
1500VA
2000VA
3000VA
Rated Power
300W
700W
1050W
1400W
2100W
Transformer
C.R.G.O
Interface
LCD
Display Status
working & loading & battery
Input
Voltage
140~ 275 Vac
Frequency
45~ 65 Hz
Output
Voltage
220Vac ±1% for inverter; 220Vac ±8% for regulator
Frequency
50 / 60Hz ± 0.5Hz, subject to the main
Wave form
Pure sinve wave
Wave distortion
≤ 3%
Protection
Overload
Yes
High temperature
Yes
Output high/low voltage
Yes
Battery low voltage
Yes
Battery
Over charge, over discharge, reversed polarityprotection (optional)
Short circuit
Yes
Transfer Time
≤ 4ms
Battery Voltage
12V DC
12V DC
24V DC
24V DC
48V DC
Charge Voltage
13.8V±0.5V
13.8V±0.5V
27.6V±0.5V
27.6V±0.5V
55V±1V
Low Battery Voltage Limit
-
11V ±0.5V
11V ±0.5V
22V ±1V
22V ±1V
44V ±1V
Battery Low VoltageProtection Point
-
10.5V ±0.5V
10.5V ±0.5V
21V ±1V
21V ±1V
42V ±1V
Charge Current
Max. 10 / 20A Selectable
Cooling system
Yes
Environmental
Operating temperature
0- 40 °C
Relative humidity
10%~ 90% RH, non condensing
Storage temperature
-15 - 45 °C
Appearance
Inverter size (mm)
341x146x210
384x219x275
Inverter N.W. (kg)
5.60
8.15
9.20
13.20
17.20
Inner box size (mm)
405x195x265
445x270x340
Qty/Ctn
2
1
Carton size (mm)
445x430x285
445x270x340
Carton G.W. (kg)
13.60
18.30
20.60
14.00
18.00
With a 19,000m2 factory, 8 production lines and over 150 well-trained workers, we have the complete production chain. And all products export from us must strictly pass IQC inspections on critical components, 100% online testing, under loading and burn-in testing. Quality-assured products are our voice to all the worlds.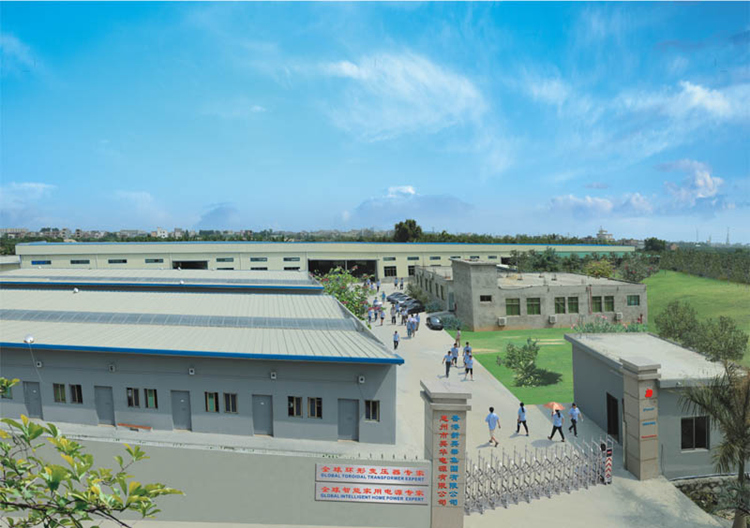 Powerhero factory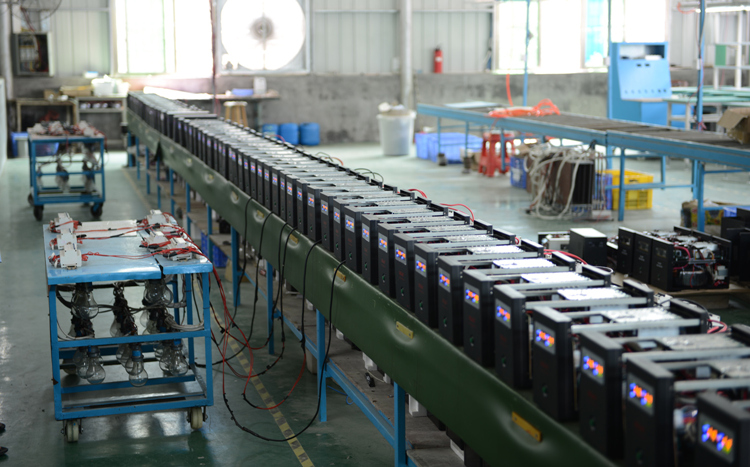 burn-in testing line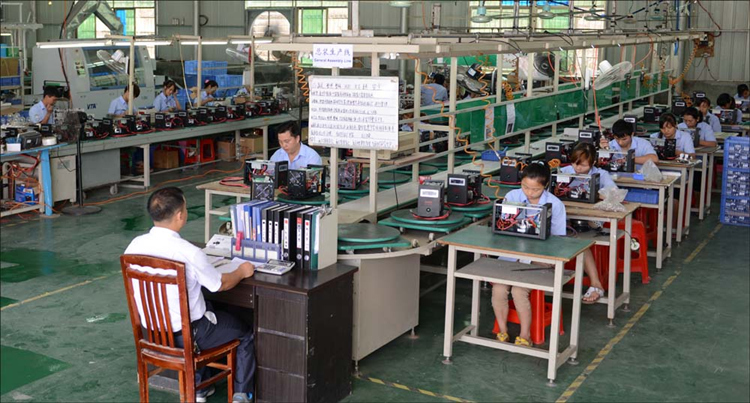 Power supply workshop